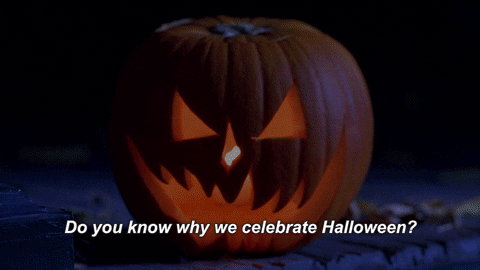 Projects can be fantastic... when everything goes on schedule. But once something gets out of the radar, you start sweating. Like a horror movie, what could go wrong goes wrong and before you know it you're struggling to cope with the project's demands. Every project manager has its list of nightmares, and in this Halloween special, we bring you some of the most common night terrors you might experience.
Headless Plannings
Projects are pretty similar to Halloween movies: there's somebody chasing you, and you need to stay alive. Without a clear picture of what to do, you're done. Poor planning is the main cause of project failure. With a clear plan, sorting out obstacles becomes easier, and your survival chances improve. Create a roadmap or a WBS; that would help you stay on the right track.
Phantom Projects
Have you ever seen a horror movie where the bad guy is back after the main characters defeated it? Clients can be like that too. Closure is tough, and some loose ends might still linger if you're not careful. To avoid that, start closing your project before it's done. At 85% progress go through a pre-handover meeting with your client and review the last steps to ensure you've covered all your bases.
Mutating Arrangements
Beware of the scope creep, one of the project management's scariest monsters. This event is one of the most dreaded things that could happen to your project. This is particularly possible when working with remote teams because communication might not be as fluid as you'd want. Bridge the gaps and keep information accessible at all times to prevent your client from changing its requests and your team from misunderstanding the instructions.
Zombie Meetings
Project management and communications are synonymous. If your team doesn't act like one, you'll get eaten alive. Meetings are the spine of projects, and those soft skills you use to get your team working are necessary to make it to the end. A good kickoff meeting is crucial to start, and periodical reviews are a good way to see where you're at. Just keep it simple and on schedule.
Need a Hand?
Frank keeps all these monsters at bay and helps you keep your studio productive and on track. Focus on running your studio and let Frank keep all your information, projects, and administration in one place. Don't forget what you're here for and lean on Frank.